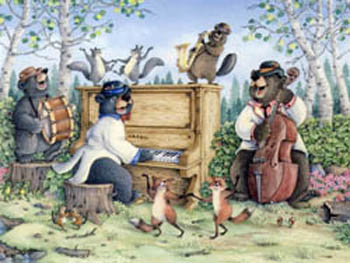 THE BEBOP FOREST KINGS
Click HERE to download
A concert in the forest is a really groovy thing,
You can hear the jazz ring out from The Bepop Forest Kings.
They don't play rock and roll, country, or hip-hop,
Their specialty is that cool jazz that is called bebop.
Wallpaper in 1024, 1280, and 1680 sizes. Matching desktop theme, screensaver, Winamp skin, and XP bootscreen available.