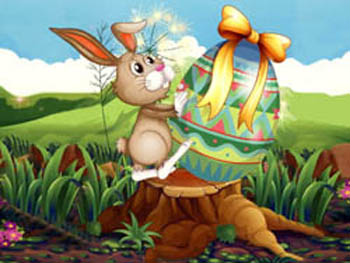 AN EASTER OFFERING
Click HERE to download

Click
to download Windows 7 theme
Easter is here, all things are renewed,
Nature is growing and prospering,
What better way to celebrate,
By making an Easter offering.
Easter bunnies and Easter eggs
Are symbols of rebirth and Spring,
A time to make an Easter offering,
And remember the King of Kings.
Wallpaper in 1024, 1280, and 1680 sizes, 3D icons, cursors, XP bootscreen, and stereo sounds. Matching screensaver and Winamp skin available.