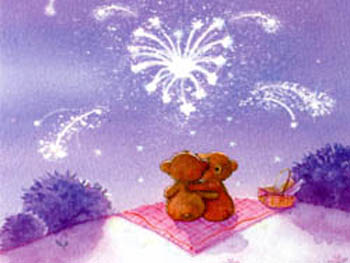 ALL MY LOVIN'
Click HERE to download

Click
to download Windows 7 theme
Close your eyes and I'll kiss you.
Tomorrow I'll miss you.
Remember I'll always be true.
And then while I'm away.
I'll write home every day.
And I'll send all my loving to you.
Wallpaper in 1024, 1280, and 1680 sizes, 3D icons, cursors, XP bootscreen, and stereo sounds. Matching screensaver and Winamp skin available.