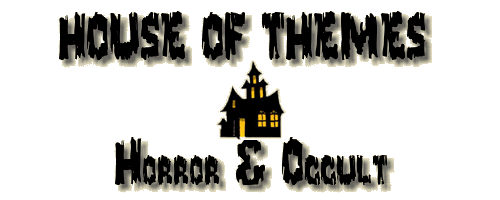 1 | 2 | 3 | 4
THE WOLF MAN
Click HERE to download
Click
to download Windows 7 theme
Lawrence Talbot returns to his homeland, is attacked by a creature of folklore, a werewolf, and infected with a horrific disease his disciplined mind tells him can not possibly exist. Only death can bring peace to his tortured soul.
Unique wallpaper, hexagram cursors, icons, startup screen and sounds. Font and extra sounds included.
THE WOLF MAN II
Click HERE to download
Even a man who is pure in heart and says his prayers by night,
May become a wolf when the wolfbane blooms and the autumn moon is bright.
Wallpaper, unique wolf cursors, icons, startup screen and original sounds from the movie.

BACK