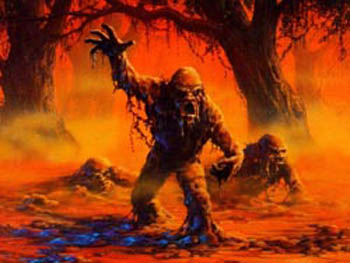 MUD MONSTERS
Click HERE to download
Click
to download Windows 7 theme
They gripped at me quite horrifically,
It was truly terrifying to see,
Grabbing at my flesh, scratching at my bone,
Dear God please help me.
I was being dragged down below,
They were all eating at my soul,
Dragged down into an endless hell
Into a vast great torture hole.
Then I saw a light below
Shining out a horrific torture scene,
The worst of any ghastly nightmare,
And I knew that this was no dream.
Wallpaper in 1280 and 1024 sizes, icons, cursors, startup screen, XP bootscreen, and stereo sounds. Matching screensaver and Winamp skin available separately.