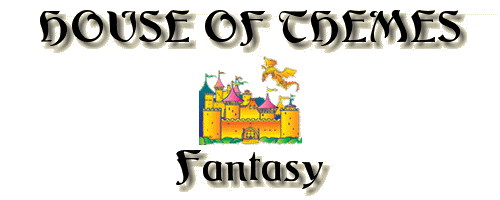 1 | 2 | 3 | 4 | 5 | 6 | 7 | 8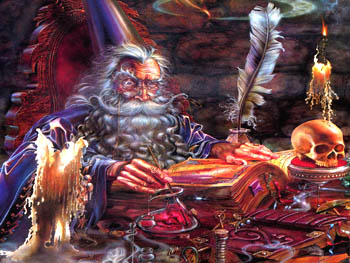 WIZARD'S STUDY
Click HERE to download
The old wizard began to chant, lifting his hands. A grey mist spilled forth from his book of spells, drifting, swirling, slowly rising upwards towards his pet dragon perched above him. As his incantation rose to a fever pitch, the globes that filled the room began a magic dance, rotating and floating in the ether that the old wizard had summoned.

Wallpaper in 1024 and 800 sizes, icons, cursors, font, startup screen and stereo sounds. Matching Winamp skin also available.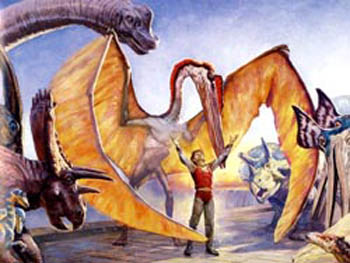 THE WORLD BENEATH
Click HERE to download
His eyes were opened to the wonders of a new world, a land where people and ancient creatures live in harmony, in the World Beneath, a land apart from time. Standing on the flight platform and feeling the exhilaration, he sends his greetings to his fellow creatures in preparation for his ride upon the skybax.


BACK