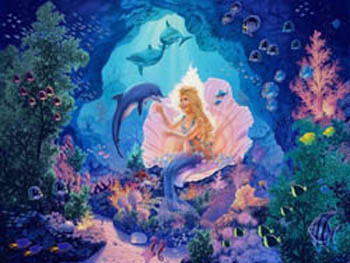 UNDER THE SEA ENCOUNTER
Click HERE to download

Click
to download Windows 7 theme
There is a lovely mermaid,
And the dolphins that swim free,
They laugh and play and meet on their way,
In their encounter under the sea.
Their world is one of wonder,
They love to have a tryst,
In their under the sea encounter,
There is beauty and such bliss.
Wallpaper in 1024, 1280, and 1680 sizes, icons, cursors, XP bootscreen, and stereo sounds. Matching screensaver and Winamp skin available.