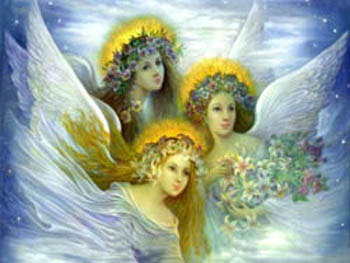 HEAVENLY HOST FROM ON HIGH
Click HERE to download

Click
to download Windows 7 theme
When looking back I dimly see
The trails my feet have trod,
Some hand divine, it seems to me,
Has pulled the strings with God.
Some angel form has lifeward leaned
When hope for me was past,
Some love sublime has intervened
To save me at the last.
Wallpaper in 1024, 1280, and 1680 sizes, icons, cursors, XP bootscreen, and stereo sounds. Matching screensaver and Winamp skin available.